Mini 3-way Grater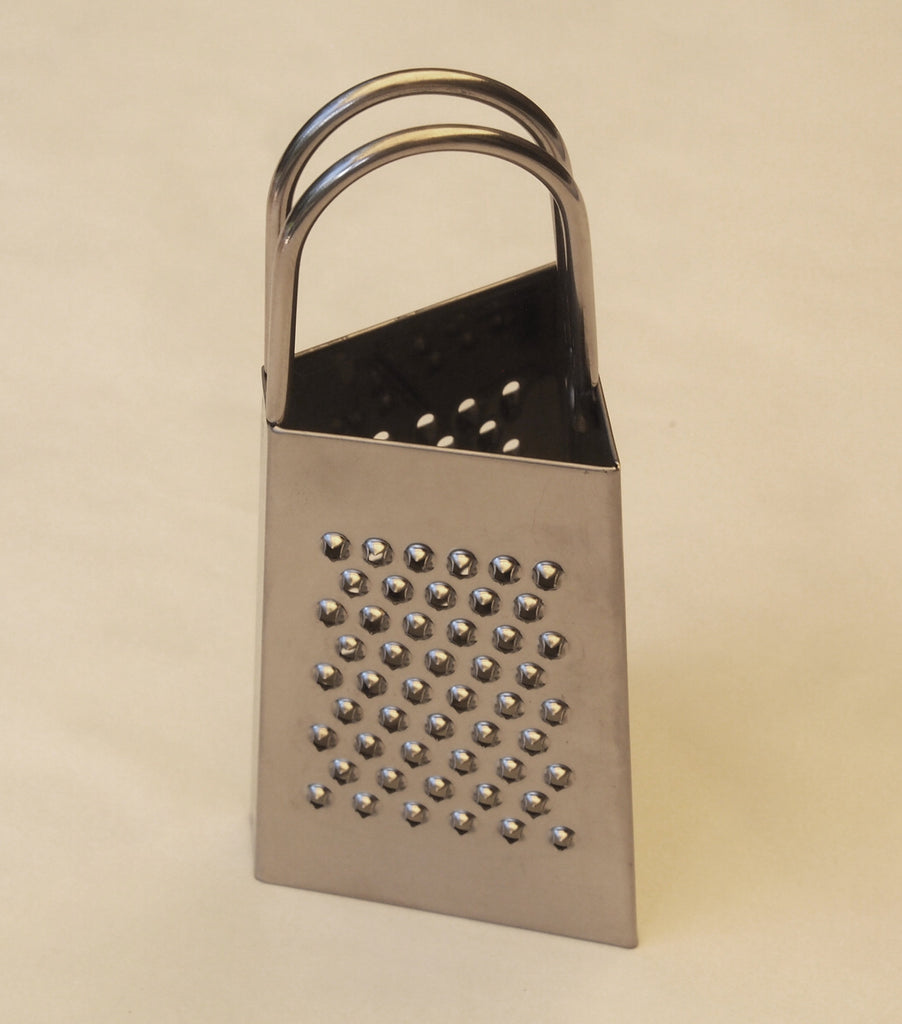 The Mini 3 Way Grater is the perfect 'starter' size for toddler or pre-schoolers who are learning this new Practical Life skill.
The Grater measures approximately 12cm in height, with the actual 'face' of the grater being 8cm x 5cm.
The top of the Grater offers a curved handle. This makes it easy for a child to hold it in place securely with the fingers safely away from the blades.
The triangular shape of the Grater makes it sturdy and helps to keep it standing upright while in use.
This Mini Grater offers 3 different 'faces' for various types of grating or slicing.