Rainbow Ring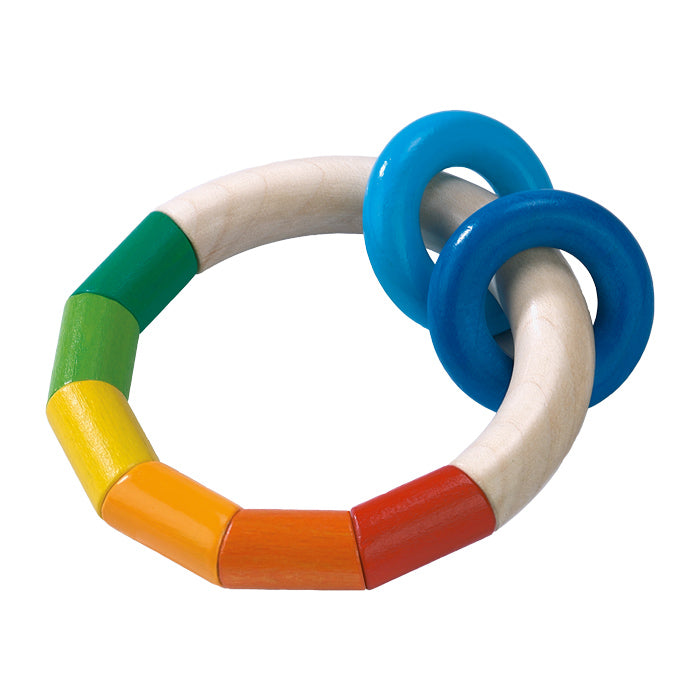 A gorgeous and colourful clutching ring to help your little one stretch their tiny fingers! An ideal treasure for a child who is working on the fine motor coordination needed for grasping.
The ring measures approximtely 9.5cm diameter and is made from maple and beech wood.
One side allows a natural wood to peep out, while the other half features a rainbow of colours to attract your child's interest and encourage them to visually focus. 
The two blue rings allow for movement and a quiet, pleasant and subtle sound that will engage your child's senses (without being a loud distraction to a parent!)
HABA only use water-based ecologically friendly, solvent-free lacquers. Multiple lacquer layers render the surface extremely resistant to humidity and wear and tear, allowing the toy to be taken from the hand to the mouth, at any time.