Shoe Shine Kit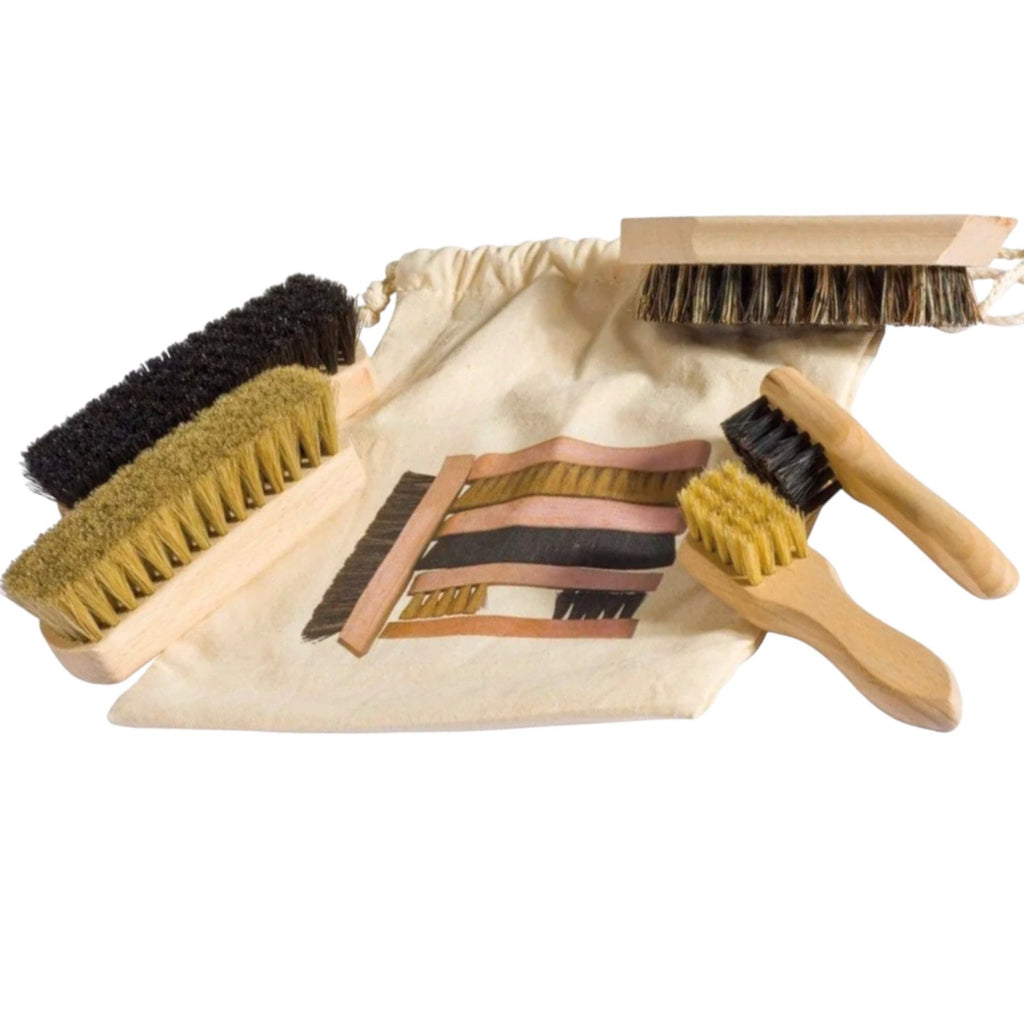 The Shoe Shine Kit features five beautifully handcrafted beechwood shoe brushes all nestled together in a drawstring bag. The bag is cutely illustrated with images of the brushes. This is a great 'point of interest' to invite the child towards activity but also acts as a 'self-correcting mechanism' when the child is packing away because he/she can check the front of the bag to ensure that all of the brushes have been returned.
The set includes;
Two polish applicator brushes (approx. 12 x 3 x 3cm)

One cleaning brush (approx. 14 x 4 x 4cm)

one polishing brush in dark horsehair (approx. 12 x 4 x 4cm)

One polishing brush in light horsehair (approx. 12 x 4 x 4cm)

A high quality finishing cloth
The bag measures approximately 20cm x 15cm, making it conveniently portable or compact on the shelf!
The Shoe Shine Kit provides a fantastic Practical Life experience for a child. 
It would make a particularly special gift for a child who is starting school and might therefore be wearing leather shoes for the first time! What a fantastic way to help empower a child by encouraging them to maintain the beauty and shine of a new pair of school shoes.
The Shoe Shine Kit is part of the 'Redecker' range. Redecker is an internationally renowned line of brush ware. Each Redecker brush is carefully handcrafted in Germany. Redecker has been making brushes for more than 75 years and they are sought-after all over the world as 'the best of the best'. They make brush ware for adults too but we particularly appreciate the fact their range of brushes for children show the same impeccable level of quality and craftsmanship. Redecker treat their children's range as a miniature versions of the adult tools, deserving of just as much aesthetic beauty and effective functionality. We value this very 'Montessori' perspective and we are immensely proud to stock this range.