Water Garden Refill pack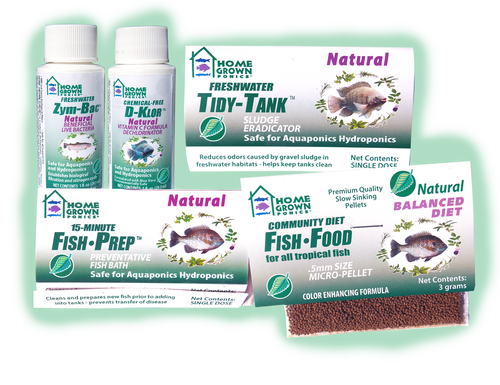 Your flourishing Water Garden, and your happy, healthy fish, might eventually need to be refreshed and refuelled. This Refill pack contains everything you need to keep that ecosystem healthy and thriving.
The Refill pack includes;
1 ounce bottle of Zym Bac 
1 ounce bottle of Instant D-Klor,
3 gram package of premium high quality fish food,
1/4 ounce pouch of Fish Prep and Tidy Tank
The contents and chemicals are all completely 'food grade' - ensuring that you can use them to keep your habitat healthy without impacting the quality of your edible produce.